Toronto Newcomer Day, 2021!
Celebrate Toronto Newcomer Day 2021 online here on May 25 from 10 a.m. to 4 p.m.
All Torontonians are invited to join us in welcoming newcomers in Toronto with activities and entertainment at this showcase of Toronto's diverse communities.
Don't miss the opportunity to ask all about the Training and Employment Support available to you!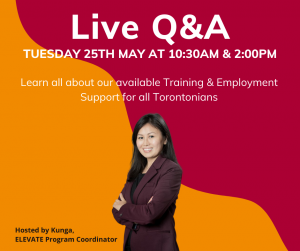 To be part of our Q&A session, submit the registration form: