Free online citizenship classes for newcomers
Get help studying for your citizenship test
If you are a permanent resident, are applying, or have applied for Canadian citizenship and need help to study for the test, PTP can help! Classes are based on the Discover Canada official study guide. You will also learn test-taking skills to build your confidence.
Details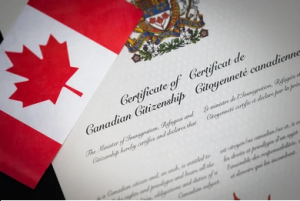 Classes run 12 June 2023 to 28 June 2023
Mondays and Wednesdays
2:00 p.m. to 4:00 p.m.
Delivered online
Eligibility
This program is open to Permanent Residents of Canada.
Apply
Contact Andrew at andrews@ptp.ca or 437-537-5776, or fill out the form below: