External Job Opportunities
PTP's job developers work with external employers to help find candidates that are a good fit. We find candidates through networking, job postings, and social media. Below are openings that our job developers are currently working to fill.
Available Job Opportunities: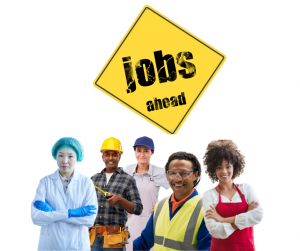 Senior/Intermediate Landscape Architects/Designers
Senior graphic designer
Didn't find a job you are interested in?
Meet with an Employment Counsellor to learn more about how we can support your job search. Contact us below.
Recently filled job opportunities:
Senior and junior graphic designers
Social media coordinator and marketer
Salon apprentice
Q.C. line inspector
Warehouse assistant
Junior account manager
Powder compounder
Production service worker
Assembler
Junior research and innovation chemist
Facilities maintenance technician
Maintenance technician
Cook
Delivery truck driver
In-store sales associate
Personal support worker
Pizza maker
Respite security specialist
Tile and marble installer
Warehouse shipper/receiver with forklift experience
Shipping and receiving warehouse worker