Get a Food Handler Certificate
About the Program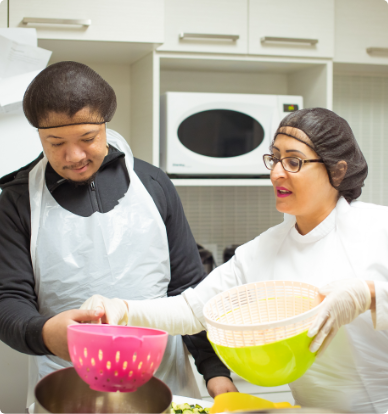 This specialized program will help you improve your employability in Canada's fast-growing food industry. Successful participants will receive a Managing Food Safety Certificate that is nationally recognized and valid for 5 years. The certification meets the requirements of Ontario's current food handling regulations and is recognized by the Ontario Ministry of Health and Long-Term Care.
Topics covered in this training include:
Food safety regulations
Food hazards, food handler hygiene and illness
Cooking and holding times and temperatures
Purchasing and receiving
Food safety programs (HACCP), facilities and equipment
Cleaning, sanitizing, and pest control
This is a 6-week comprehensive program delivered on Tuesdays and Thursdays, with 18 hours of instruction followed by a 2-hour final exam. The program is free (funded by the Ministry of Labour, Training and Skills Development).

Who is Eligible?
This program is open to Ontario residents, 19 years and older. Priority is given to those with a Grade 12 education or less. Transportation support is available if you qualify.
Wondering if this is the right starting point for you? Please call us for more information, or to set up an appointment with one of our intake counsellors!