Workforce Literacy and Essential Skills
Registration is open for our online programs
Join Us Today!
About the Program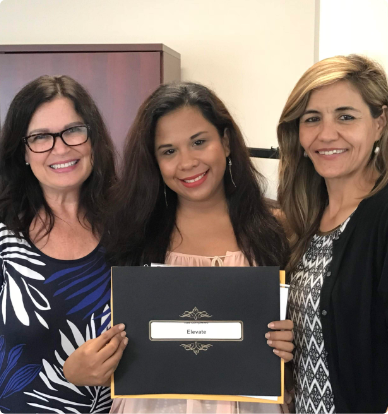 Our Workforce Literacy and Essential Skills program supports you as you upgrade your command of reading, document use, writing, math, and digital technology skills in preparation for further education or employment.
This program includes a hands-on component that offers practical experience in a real-life setting. You'll build confidence working in a team, carrying out job-related tasks such as working in a snack shop or preparing a lunch. Program content is flexible and can be tailored to your needs and goals.
As part of the intake for this program, we'll assess your skills level and identify your strengths using our Communications and Math Employment Readiness Assessment (CAMERA) system. Then we'll help you track your progress using ongoing assessments as you learn.
The program is free (funded by the Ministry of Labour, Training and Skills Development) and offered full-time. Intake is year-round and you can start any Monday.

Who is Eligible?
This program is open to Ontario residents who are 19 years and older with a Grade 12 education or less. Transportation support is available if you qualify.
Wondering if this is the right starting point for you? Please call us for more information, or to set up an appointment with one of our intake counsellors!