Academic Skills Upgrading
About the Program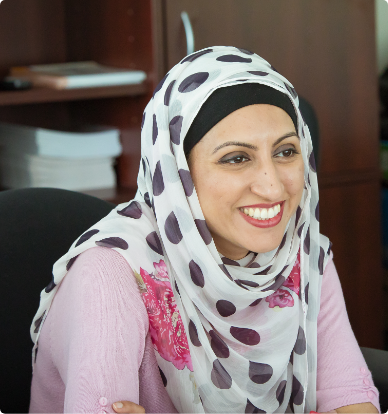 If your career plans include further education, training, pre-apprenticeship or apprenticeship, you may want to upgrade your academic skills. Our Academic Skills Upgrading program will help to prepare you for a variety of paths and give you the confidence you need to take the next step.
Our partnership with Seneca College, an accredited community college, has allowed us to develop a Grade 12 equivalent English and Mathematics curriculum that is recognized by Ontario colleges. Through individualized and in-class instruction, we'll help you upgrade your communication skills and basic to advanced math skills so you're better prepared for a range of future opportunities.
You select and manage your own learning activities in a self-paced, flexible approach. While you're enrolled, you will have a Seneca College student card and access to the college.
This program is free, funded by the Ministry of Labour, Training and Skills Development. Classes are offered Monday, Tuesday and Wednesday evenings from 5:30 to 8:30 pm at the East end location.
Note: Under this program, you may also qualify for an Academic and Career Entrance (ACE) Certificate from Seneca College, which is accepted for entry into apprenticeships and postsecondary college-level programs. ACE requires that you complete four advanced courses including English and Communications and Advanced level Math (both offered at PTP), plus two other subjects. ACE program length is based on individual needs and goals but is usually at least 20 weeks, with up to 9 hours of in-class instruction per week.

Who is Eligible?
This program is open to Ontario residents who are 19 years and older with a Grade 12 education or less, and those seeking Grade 12 equivalency credits in English and Mathematics. Transportation support is available if you qualify
PTP also offers academic upgrading through two programs in partnership with WoodGreen Community Services: Boundless Possibilities for Women and the Homeward Bound program.
Wondering if academic upgrading is the right starting point for you? Please call us for more information, or to set up an appointment with one of our intake counsellors!