Currently Postponed due to Covid-19
About the Program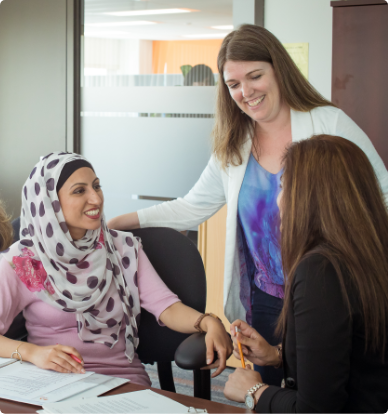 The Women and Wellness program provides peer counselling support to women enrolled in programming at our PTP West Centre. In a safe and encouraging environment, women support each other by sharing their experiences, learn to manage stress and develop healthy strategies to cope with life. This program is delivered at PTP by Opportunity for Advancement (OFA).
OFA has been developing and offering innovative groups for socially and economically disadvantaged women for over 30 years. Their work supports thousands of women, helping them gain confidence, self-respect and move towards economic independence. In this program, you will:
Learn the difference between passive, assertive, and aggressive behaviour
Identify the different sources of stress in your life
Gain an understanding of how stress affects your mental and physical state
Develop new ways to cope with stress
Share your experiences with other women in a supportive environment
Build your self-esteem and confidence
The program runs three times a year, in January, April, and September, for approximately 8 to 10 weeks. Meetings take place on Thursdays from 9:30 a.m. to 12 p.m.
Who is Eligible?
If you are a current or former woman participant in any program at PTP and would like to improve your self-confidence and coping skills in a safe and supportive environment, this free program may be a good fit for you.
Please call us for more information, or to set up an appointment with one of our intake counsellors!