About the Program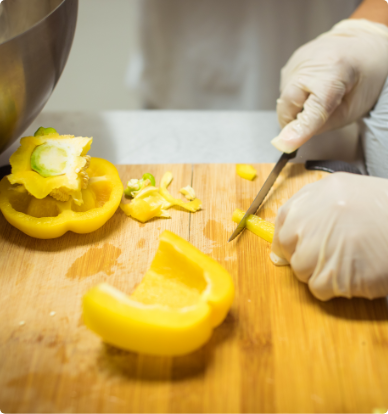 One of Canada's fastest-growing employment sectors is food and beverage processing. Working closely with employers, we developed training for entry level jobs in the food sector to deliver the skills and training they need in the workplace.
Starting with eight weeks of classroom training, you'll be trained in sector-related topics such as food safety standards, good manufacturing practices, and workplace safety, and you'll have the opportunity to attend work site tours and job fairs. Graduates are certified in WHMIS and food handling. After you have completed the 8-week classroom component, you'll begin two weeks of paid job placement so that you can experience the workplace firsthand. Learning on the job allows you to build your communication, teamwork, problem-solving and time management skills in a real-world setting.
Every step of the way, you will be supported and encouraged by our trainer and staff, and that support will continue for 6 months after you complete the program. Program content is flexible and can be adjusted to meet the needs of specific employers or participants.
Who is Eligible?
This free program is available to Ontario Works recipients who are motivated and ready to work. You must be able to lift up to 50 lbs. No prior work experience is required.
Wondering if this is the right starting point for you? Please call us for more information, or to set up an appointment with one of our intake counsellors!